The benefits of e-signature for salespeople
The commercial department is most concerned with the contribution of remote electronic signature. What for? Unlike other services of the company where it reduces costs, integrated into your commercial circuit it will also allow you to increase your turnover. The benefits of electronic signature for the commercial service therefore have an impact on the entire company with a potential gain of 15 to 38. We'll detail how and why in this article depending on the use case.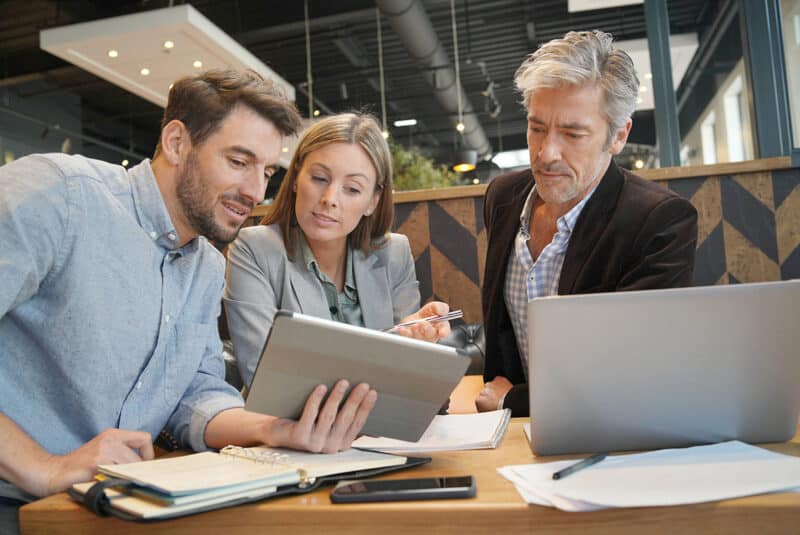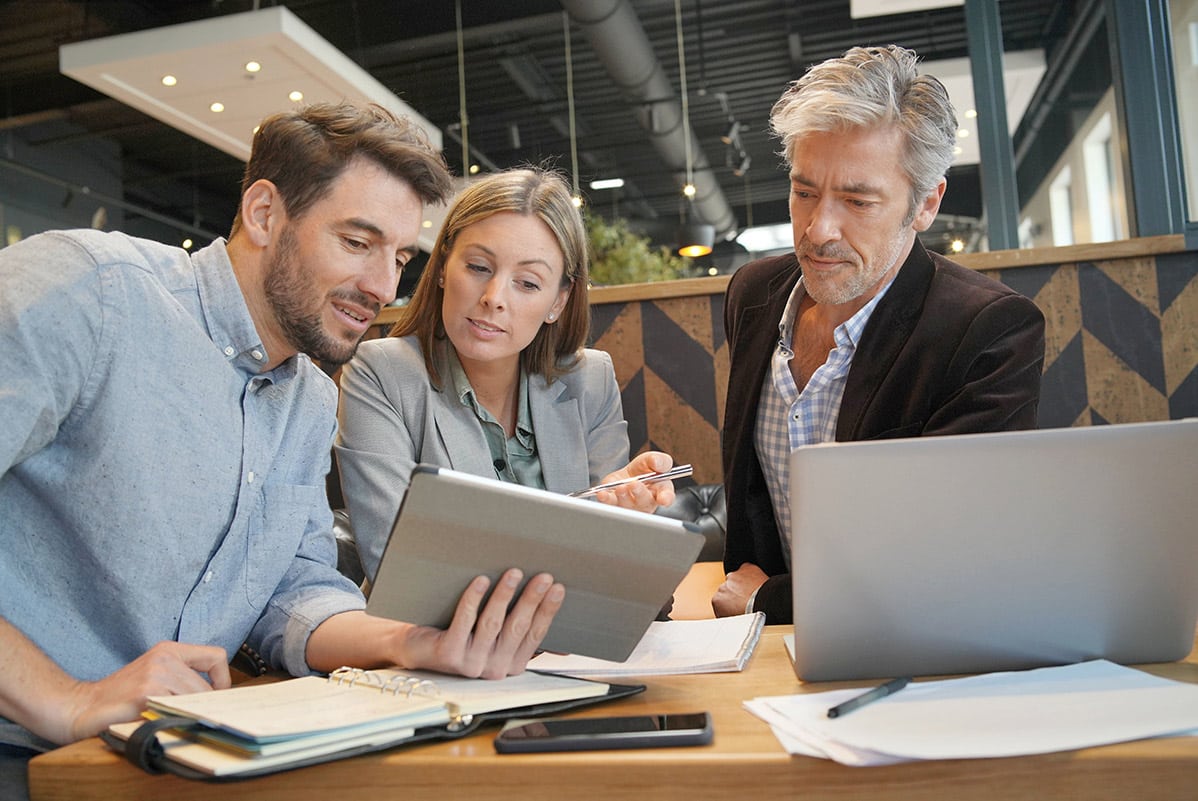 The impact of electronic signature on commercial service
As a salesperson you are often faced with waiting for a signature of a document you have sent to your client or prospect. Almost all companies are subject to the expectation of a signed document to reach a sale. The electronic signature transforms this step by simplifying and shortening it to the maximum. You then spend several days to sometimes a few seconds to send your contract, quote or purchase order and find it signed in your inbox.
Here are the main documents involved in this radical transformation in detail?
contract
The contract is most impacted by electronic signature because it has several signatures. However, the more signatories there are on a document, the greater the benefits. You publish your contract, you inform the signatories (internal and/or external to your company) and then you send for signature. From there the magic works: the document will be sent in the order you have defined. For example, your sales manager will be asked to sign the contract, and if he refuses your client will not be asked to sign unnecessarily. You can choose a signature mode per signatory: your sales manager by email code, your customer with stronger authentication, by SMS code. No matter how many pages you have, there's only one code to sign every page. In 2 minutes you can receive your document signed by both parties without any impression and regardless of the distance between them.
Quote and purchase order
The electronic signature will speed up the signing of your quotes because it facilitates handling for your client. No matter where and when he can sign your quote without being at the office, only his smartphone, which no longer leaves him like everyone else, is needed. You reduce the time between decision-making and your client's commitment. In addition, signing an electronic quote allows each of the parties, you and your client, to keep an original signed from the quote. This original will then be able to follow your trade circuit for perfect traceability.
Delivery voucher or receiving PV
Why have this document signed electronically? This is the document that proves the delivery of your product or service to your customer. His signature must therefore be irrepudiable. Again you will be able to use the electronic signature and qualified time stamp to prove the good execution of the sale. Even if your client is remote.
Terms and conditions of sale
Signing your terms and conditions of sale at the same time as your first quote with your customer for example is much simpler with the electronic signature. The same SMS code will allow him to accept all documents attached to your quote. There are therefore no additional constraints and therefore no brakes on this first sale.
SEPA mandate
If you take your customers, like The CGVs, you can take advantage of your first sale to get your customer to sign your SEPA mandate. If we summarize, in a single electronic transaction you can have your quote, your CGV and a SEPA mandate signed. Always with a single SMS code to enter for your client.
Electronic signature and misconceptions
Paper documents should be kept in the event of a review or dispute.
No,if you have your documents signed with an electronic signature solution with legal value like Docage. Your digital documents are original goods under the law. As such, they have probative value to the administration and the courts. They even have a notable advantage: the qualified time stamping accurately and without possible questioning the day and time of the signing of the document.
Implementing complete dematerialization is expensive.
To this question 3 possible answers:
Not if you choose a turnkey solution like Docage that is operational immediately with no commissioning fees.
A little more expensive if you want to integrate a consent platform into your business software via our API. But the time savings that this integration should provide you with will be depreciated in a few weeks.
Yes if you opt for platforms that do not hesitate to charge you an installation fee between several hundred or thousands of euros for a setting that with Docage is automated.
Trust Docage, the ideal digital consent platform for salespeople
A simple interface and quick grip
Signing a document electronically with Docage is as simple as sending an email. In less than a minute you can send your first document to sign. But the true power of Docage will be revealed when you use the models that will automate all your settings.
Increased security
An electronic signature offers more security than a hand-signed document. Once signed your document includes electronic certificates for each signatory and a qualified eIDAS time stamp. The document is thus sealed preventing any further changes. An evidence file accompanies it, all of which is archived for 10 years.
The consent platform with an unrivalled value for money
At 0.75 euros you benefit from a unique offer that includes everything you may need: consent paths, electronic signature certificates, qualified time stamping and archiving for 10 years! Compared to the 4.70 euros of signature management by email, or 9.60 euros of signature management by mail, the return on investment is immediate and unmatched.
If you have any doubts about Docage's financial interest, you can calculate your rate live. See the savings and revenue you can generate with our fare simulator.
Features that fit your documents
Not only does our electronic consent platform allow you to sign your documents electronically, but you also benefit from exclusive features such as:
Automatic email raises adjustable signatories as increases the signature rate and your credibility.
The batch generation of your transactions that allows you to generate several thousand transactions in a single transaction.
The archiving of your transactions and their evidence file for 10 years.
Try Docage Signature free lying free of charge or contact us today if you have any questions or to be guided when you start up.